As a result of rowdy behavior an 11 p.m. Curfew for New Smyrna Beach is in effect
Contractor hired to build NSB Marine Discovery Center TrailOn behalf of the City of New Smyrna Beach,
"Atlantic Center for the Arts is a nonprofit, interdisciplinary artists' community and arts education facility providing artists an opportunity to work and collaborate with contemporary
Read More »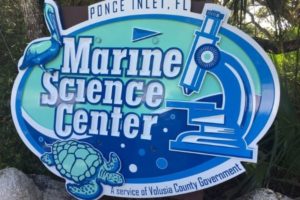 "The Marine Science Center is a marine science and natural history museum in Ponce Inlet, Volusia County, Florida. The museum's exhibits include a humpback whale
Read More »
"The Ponce de Leon Inlet Light is a lighthouse and museum located at Ponce de León Inlet in Central Florida. At 175 feet in height,
Read More »
There are currently no events.